Hey, days are getting longer, have you noticed? Which means that a beer at "sundowner" time is starting to look like a good proposition… And, once you've cracked one open and settled into a deckchair, what better way to pass the time than by looking at some of our publications? The EBC Handbook for Small Breweries which came out last year, is proving to be a popular book and not just with a certain size of brewers: Brewing concepts and the importance of quality are so well explained that both the Scandinavian School of Brewing in Copenhagen, as well as the Siebel Institute of Technology in Chicago have said that this book should be recommended to their brewing students. And if you want to meet the authors of the book, why not plan on travelling to Prague in May this year? Chris McGreger and his wife Nancy will be at the Brewers Forum sharing some more helpful tips and tricks with their enthusiastic following. So, doesn't this just call for another beer and a good read?
Cheers, and see you hopefully in Prague!
John Brauer
EBC Analysis Group
Members of the EBC Analysis Group met online on the 7th of March to review the updates of the different projects and discuss the future projects to be launched. In the field of microbiology, the pre-trial on contaminants detection by PCR will take place in April. A Project Leader has been nominated on Saccharomyces v diastaticus detection and measurement and inputs on existing methods will be collected. The Sub-Committee Beer & Wort is continuing its work. The first results of the trial on colour determination by L.a.b. are being collected before being analysed. A pre-trial on heavy metals detection in beer by IOS-MS is ongoing, as well as the determination of SO2 by three different methods. Progress is also being made on the project of 0.0% alcohol measurement and on methods for calculating the energy values in beer. On the front of the Sub-Committee Barley & Malt, two guidelines methods have been finalised (see below, EBC Method 4.23 and EBC Method 4.24) and other projects are ongoing: a method on Rapid Wort Colour, a method on starch gelatinisation temperature and a method on spent grain extracts. The Sub-Committee Hops is working, via a pre-trial, on a method to measure xanthohumol in dry-hopped beers as well as on a method to measure the hop enzymatic activity . Finally, the Sub-Committee Sensory is currently reviewing some methods of the Sensory chapter and working on a method on measuring beer ageing.
EBC Executive Team
The Executive Team met on 17/02. Feedback was provided on the state of publications, as well as the ongoing workplan. An interactive map of Europe displaying laboratories and institutes offering analytical and technical services is earmarked for revision. A document summarising the various good and not so good practices in draught dispense and dispense hygiene will be commenced once a service provider can be found for this task. A briefing note on no and low alcohol beers should be finalised within the next few weeks.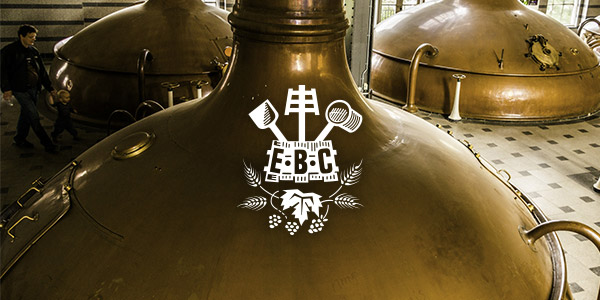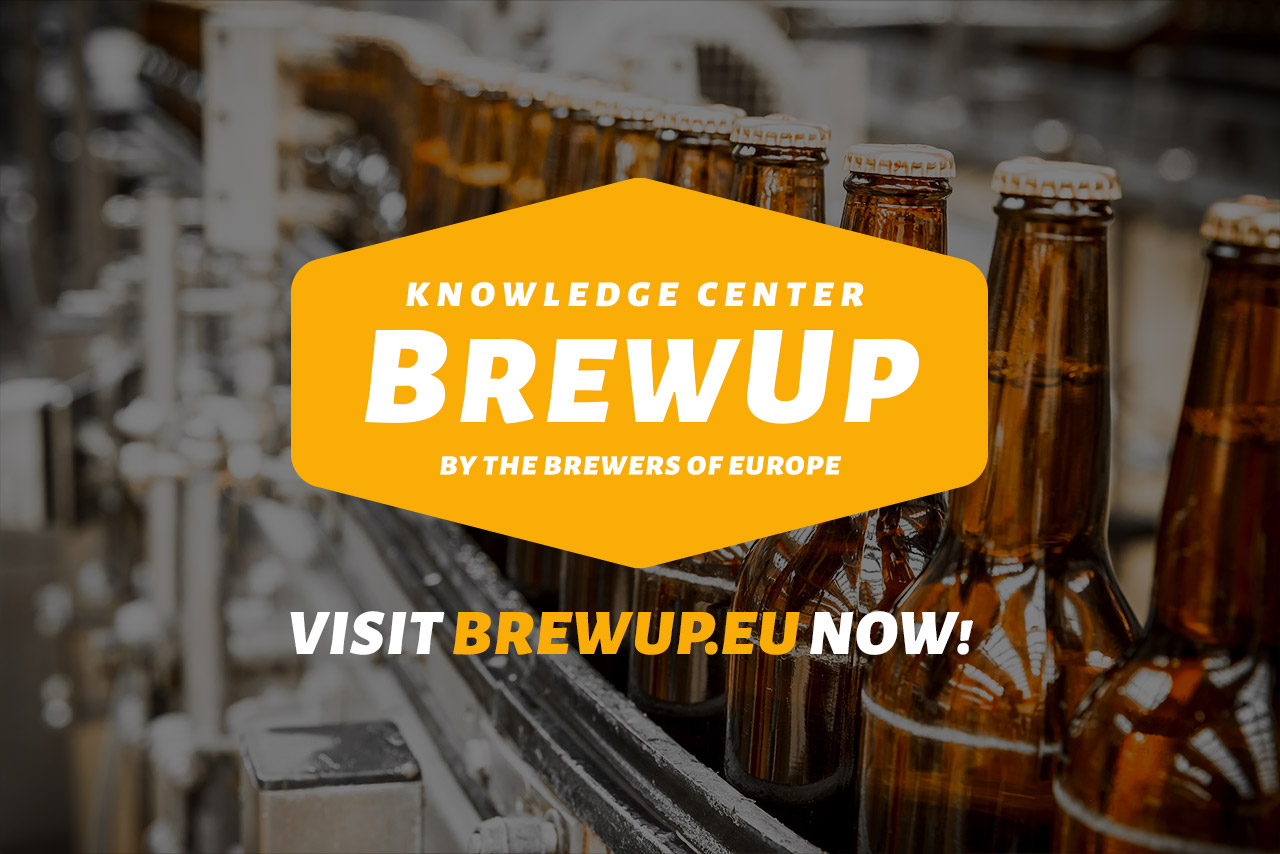 EBC Method 4.24 on the gushing potential of barley malt (Guideline Method)
During the last ten years, an increasing percentage of European barley malt samples have shown a tendency to create "gushing" beer. The gushing factors are believed to be surface active molecules that form a layer around carbon dioxide bubbles present in beer, preventing these bubbles from re-solubilizing and resulting in the over-foaming of the beer when opened. According to last studies, the gushing phenomenon may be triggered by Fusarium infection. It appears to be highly complex and might be due to numerous factors. However, the mechanism is not fully explained yet. This new Guideline Method has been developed by the EBC to assess the gushing potential of barley malt. It is available for purchase here (29€ excl. VAT).
EBC Method 9.51: "Determination of gluten in beer using the R5 Competitive Elisa Method" (International Method)
The new International Method 9.51 on the quantification of gluten in beer using RIDASCREEN® Gliadin competitive kit. RIDASCREEN® Gliadin competitive (Art. No. R7021) is used for the analysis of fermented and hydrolyzed food (e.g. beer, starch syrup, starch, malt extract, sourdough, soy sauce). The protocol laid down in this method is specifically designed to quantify gluten in beer samples. The importance of choosing the right method to quantify gluten in beer must be underlined as this is a critical element for coeliacs. The method is available for purchase here (29€ excl. VAT).
EBC Method 4.23 to measure Congress Mash Wort Turbidity (Guideline Method)
The procedure described in EBC Method 4.23 is used for the determination of turbidity of a Congress Mash wort. An adapted mashing regime is proposed to ensure complete starch saccharification when it is not complete with standard Congress Mash. In particular, it could be used to measure wort turbidity of malts with high starch gelatinization temperature. This Guideline Method is available for purchase here (29€ excl. VAT).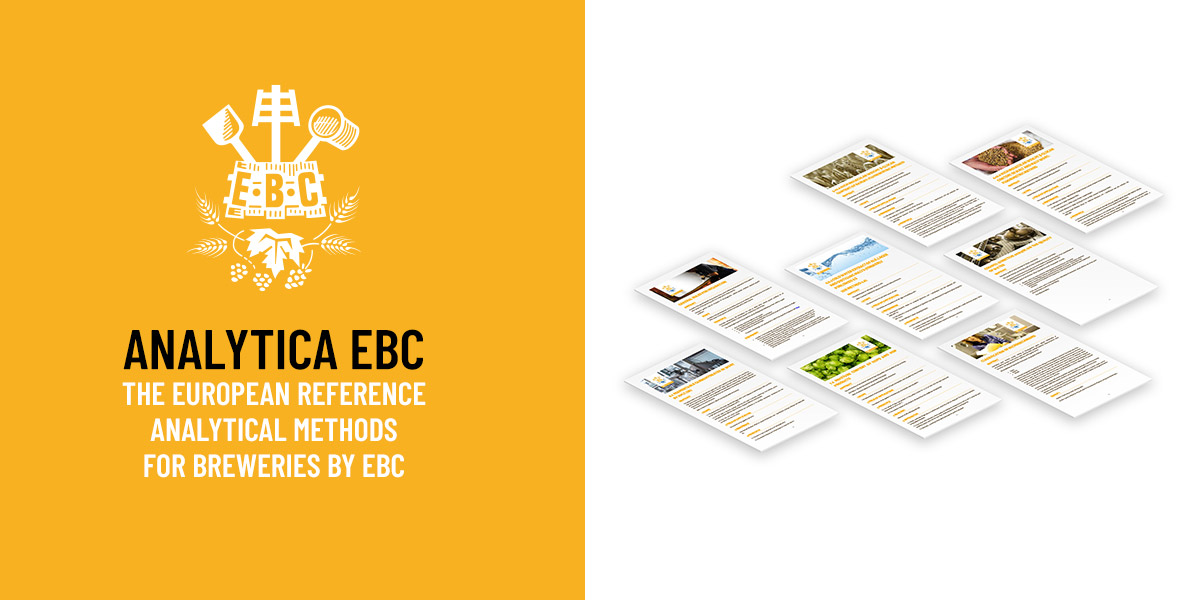 EBC Symposium 2023
The call for abstracts for the EBC Symposium was launched at the end of February. All submissions should adhere to the topic Fermentations as an opportunity for sustainably brewed and high-quality products. To access the call for abstracts and more information: https://ebc-symposium.org. The call will remain open until the middle of May, unless an extension is granted. The symposium will take place 8 – 10 October at the Stiegl Brewery in Salzburg (Austria). The provisional programme should be ready by July and registrations should be open by the end of June 2023.
Brewers Forum 2023 – Registration is open!
The Brewers Forum is coming back this year in Prague (Czech Republic) from the 21st to the 24th of May with an exceptional programme, offering 21 breakout conferences over 2 days, with more than 60 speakers, as well as two plenaries featuring leaders of the industry for keynote speeches (GAVIN HATTERSLEY, President and Chief Executive Officer at Molson Coors Beverage Company & PAOLO LANZAROTTI, CEO, Asahi Europe & International / Vice-President, The Brewers of Europe) and a Transatlantic Dialogue on the future of beer between PIERRE-OLIVIER BERGERON, Secretary General, The Brewers of Europe and BOB PEASE, President & Chief Executive Officer, the Brewers Association. The full programme is available here, as well as the list of networking events and technical visits offered to attendees. Registration is open here: https://brewersforum.eu/registration/.